(S07E01) Previous Episode
Aired On 2021-10-13
After defeating the aliens and saving Earth, the Legends find themselves stranded in 1925 Odessa, Texas with a destroyed Waverider. Wanting to help fix things, Astra tries using her powers, which creates unwanted attention from the town and that of the new Director of the Bureau of Investigation, J. Edgar Hoover. Realizing they need to escape, Sara and Ava create a distraction by going on a crime spree with Hoover hot on their tails. Meanwhile, Zari is finding it hard to get over Constantine, so Behrad suggests the only thing he knows that can help.
Next Episode (S07E02)
Airs On 2021-10-20
While the Legends contemplate how to get to New York City, Behrad discovers Hoover has train tickets to DC and Sara and Ava come up with a plan. With Zari stuck without the internet, she is forced to take a digital detox and becomes obsessed with figuring out who blew up the Waverider. Meanwhile, Astra and Spooner have stayed behind in Texas and are dealing with the aftermath of Astra's special spell.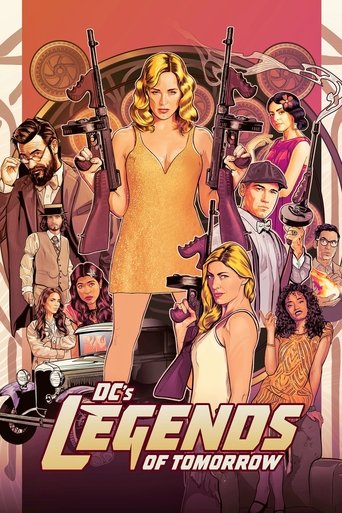 When heroes alone are not enough ... the world needs legends. Having seen the future, one he will desperately try to prevent from happening, time-traveling rogue Rip Hunter is tasked with assembling a disparate group of both heroes and villains to confront an unstoppable threat — one in which not only is the planet at stake, but all of time itself. Can this ragtag team defeat an immortal threat unlike anything they have ever known?
Writing:
Greg Berlanti
Andrew Kreisberg
Marc Guggenheim
Stars: